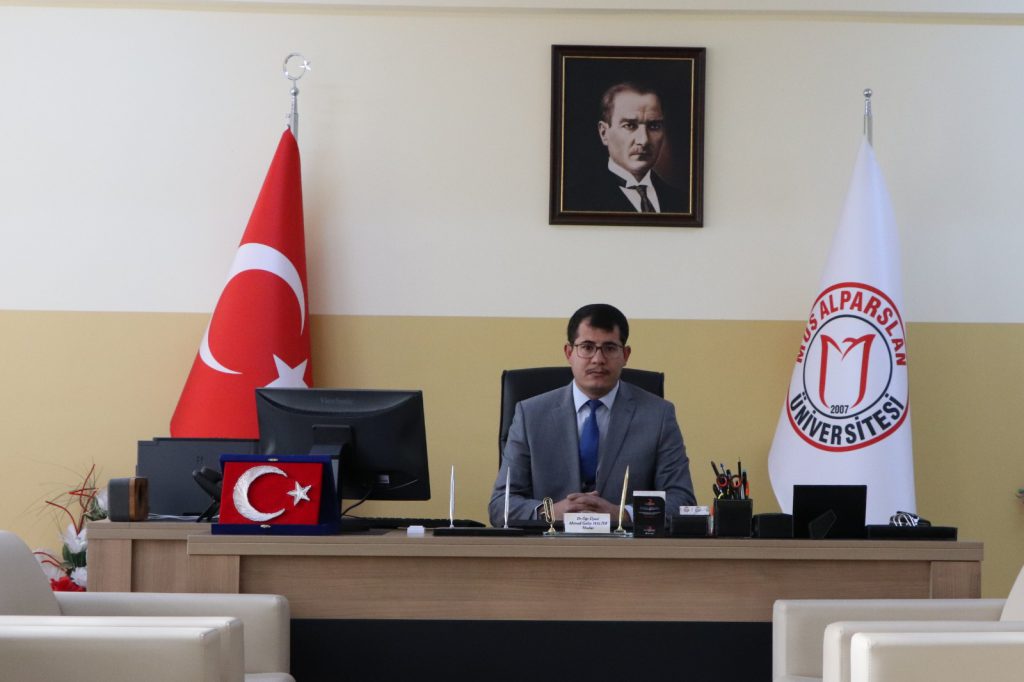 Doctoral Lecturer Ahmed Galip HALİDİ
School Director
Muş Alparslan University Bulanik Vocational School; It has adopted the vision of being a leading vocational school that will create qualified human power with professional knowledge and skills, which is the real and basic need of our country, on the scale of our region and will add scientific, intellectual, cultural and artistic values ​​to our region. The studies that will bring us to this goal are carried on with determined steps, under the coordination of our Board of Directors, for the purposes set by our Higher School Board.
Our Bulanık Vocational School provides education and training services to 409 students with 15 teaching staff and 5 programs, and continues to improve its teaching quality in line with the expectations of sector representatives and non-governmental organizations day by day. Our Vocational School, which has adopted quality as a lifestyle; Moral, principled, hardworking, following the technological developments and having the professional competence standards demanded by the business world, enriching participation in social life with our cultural background and values, by enabling our students to reach their potential with the highest social opportunities in a constantly developing learning environment. It aims to be an environmentally friendly qualified technical intermediate staff who is open to production and development. It continues this duty by ensuring employee satisfaction.
Muş Alparslan University Bulanık Vocational School, which aims to leave its mark on the scientific and social life of our country, is an indomitable defender of modern and scientific values, never compromising Atatürk's principles and revolutions, with its ever-increasing faculty and students. Muş Alparslan University Bulanık Vocational School will raise new generations with the same awareness, excitement and responsibility, and will serve their country and nation. I have no doubt that Muş Alparslan University Bulanık Vocational School will reach its always high goals with perseverance and determination, and will progress tirelessly on the path of modern civilization.